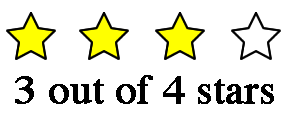 Purchase Taking Our Places from the Beliefnet Shopping Mall.
Taking Our Places: The Buddhist Path to Truly Growing Up
by Norman Fischer


Review:Early in Norman Fischer's book Taking our Places: The Buddhist Path to Truly Growing Up, the author describes a scene in which four teenaged boys gather in his office to discuss the meaning of growing up. It is a scene that is sure to inspire longing amongst readers—after all, how many of us had the opportunity to dialogue with a trusted adult about how to grow into mature and loving individuals? The teenaged boys are skeptical at first, but eventually, the importance of the task inspires their full commitment.Fischer uses this scene to open up a broader dialogue about maturity and taking one's place in the world. It is a topic that is, in my view, simultaneously appealing and repellant. On the one hand, we never stop growing and maturing—so the book's content is always relevant. I could easily imagine reading this book every five years and gaining powerful insights with every reading. But the flipside is that Fischer's crisp and accurate descriptions of what it means to grow up—becoming responsible to others and to life, learning to love and developing true maturity—also raise important questions about the gaps in our own maturity. The book invites us to ask ourselves, "Are we just full-sized human beings or have we truly grown up?"Although Fischer practices Zen Buddhism and relates many examples from his tradition in the book, there were many broadly relevant—and resonant—passages in the book for readers from all faith traditions. His writing on the topic of responsibility is a great example. While most of us feel that responsibility is mired in notions of being staid and boring, Fischer provides a fresh perspective on the virtues of taking full responsibility for ourselves and others. He writes:

"Responsibility, far from limiting or shutting down our lives, provides the potential for opening. When we give ourselves to our situation, we're letting go of preferences and habits and trusting what's in front of us, with faith that it will provide the wisdom we need. To truly be responsible is to recognize that reality is smarter than we are."

Passages like this one make Fischer's book one of my favorites of the year, and of the decade. It's book like these that offer a new and thoroughly spiritual understanding of what it means to mature, loving adults in the world.

Recommended for absolutely everyone, in particular, those facing a major life decision (career change, marriage, whether to have children) and want to tackle it with mindfulness.