Hampton Roads Publishing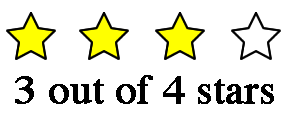 Purchase Crone's Don't Whine from the Beliefnet Shopping Mall.
Crone's Don't Whine


by Jean Shinoda Bolen, MD
Review: Shinoda Bolen is a titan in the world of women's spirituality. Her book Goddesses from Withinwas a must-read in the seventies when it was first published—and positively influenced an entire generation of women.Crone's Don't Whine is Bolen's book about her observations of what older women need to do to become awaken their political and social consciousness, make peace with themselves and step into the role of wise, elder for the rest of society. The premise of her book is: Don't go to sleep in the last part of your life—instead use this time to fully wake up and to awaken the next generation.Bolen's sense of spirit shines through on every page. She advises readers not to whine—but to claim the true spirit of a crone—a strong, powerful bird that spreads wisdom. She doesn't pander to readers who might feel that the world is too complex or that it is too hard to incite change. She advocates for us to get in touch with our life force and trust that it can create change.
Recommended For: I recommend this book for women of all ages, with a focus on women in their forties, fifties, sixties and beyond. It's also a great book for women who are stuck–and need some tough love to help them get unstuck!