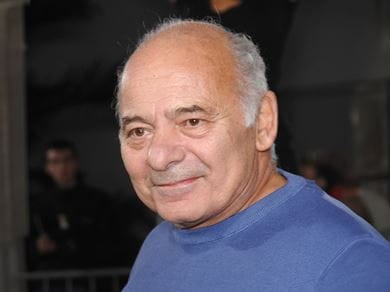 Featureflash Photo Agency / Shutterstock.com
Faith:

Christian

Career:

Actor

Birthday:

April 30, 1940

Date of Death:

October 08, 2023

Accomplishments:

Academy Award Nominations
Burt Young was an American actor, author, and painter. He played Rocky Balboa's brother-in-law and best friend Paulie Pennino in the "Rocky" film series, his performance in the first installment of which earned him a nomination for the Academy Award for Best Supporting Actor.
Born on April 30, 1940, in Queens, New York, Young's real name is Gerald Tommaso DeLouise. He grew up in a working-class Italian-American family, surrounded by the vibrant culture and tight-knit community of his neighborhood. From an early age, Young displayed a natural inclination towards the arts, particularly painting and sculpture. This artistic passion eventually led him to pursue a degree in fine arts at Cheshire Academy in Connecticut. However, Young's life took an unexpected turn when he decided to enroll at the Actors Studio in New York City, studying under renowned acting coach Lee Strasberg.
Young's decision to pursue acting proved to be a turning point in his life, as it opened the doors to a successful career in both film and theater. His early experiences on stage honed his craft and prepared him for the challenges of performing in front of a camera. Despite facing numerous rejections and setbacks, Young persevered, and his determination paid off when he landed the role of Paulie Pennino in the iconic movie "Rocky."
One of Young's early breakthrough roles came in 1976 with the release of "Rocky," where he portrayed the lovable and flawed Paulie Pennino. The film became a cultural phenomenon, earning widespread acclaim and launching Young's career to new heights. His portrayal of Paulie Pennino earned him critical praise and a nomination for the Academy Award for Best Supporting Actor.
Following the success of "Rocky," Young went on to appear in several other iconic films, including "Chinatown" (1974) and "The Gambler" (1974). His ability to immerse himself in complex and diverse characters showcased his range as an actor.
In addition to his work on the silver screen, Young has also made a name for himself in the theater world. He has performed in numerous stage productions, including "The Time of Your Life" and "A Christmas Carol," receiving acclaim for his powerful and nuanced performances.
Burt Young's career highlights serve as a testament to his undeniable talent and commitment to his craft. His ability to bring characters to life with authenticity and depth solidified his place as one of Hollywood's most respected actors.
Burt Young's Religious Beliefs
While Young never publicly disclosed specific details about his religious affiliation or beliefs, there are indications that Young identified as a Christian. Young's portrayal of characters in films often showcases themes of redemption, personal growth, and finding meaning in adversity. In 2019, Young starred with Stephen Baldwin and Tina Louise in the faith-based film "Tapestry. These underlying themes may have been reflective of his own spiritual journey and the values he held dear.
Back to the Celebrity Faith Database