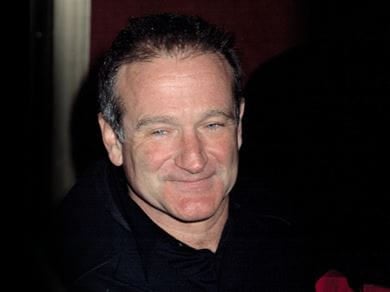 Everett Collection / Shutterstock.com
Faith:

Christian

Career:

Actor

Birthday:

July 21, 1951

Accomplishments:

Academy Award Nominations

Fun Fact:

Williams could impersonate many celebrity voices such as Robert De Niro, Arnold Schwarzenegger, and Ed Sullivan.
Robin Williams is known as one of the best comedians and actors of his time. He described himself as a shy child until he found his fit in the high school drama department. When he was 22 years old, Williams was awarded a full scholarship to the famous Julliard School in New York City where he became close friends with Christopher Reed. However, after only 3 years, Williams left before graduating because he believed there was nothing more the conservative school could teach him.

Williams started as a stand-up comedian before he made his way into acting in 1977. Many believe the start of his eventual downfall began during this time partly due to the stress of doing stand up, in which many people turn to addiction. Later on in life during the 1970's and early 80's he tried to substitute drugs by turning to exercise and became a devoted cycling enthusiast. However, in 2005 he began drinking again and became severely depressed, which led to his tragic death in 2015.

In addition to acting, Williams also starred as a voice actor in several animated films such as the genie in Aladdin. With Whoppi Goldberg and Billy Crystal, Williams founded an annual HBO TV benefit that has raised $80 million for the homeless.
Back to the Celebrity Faith Database