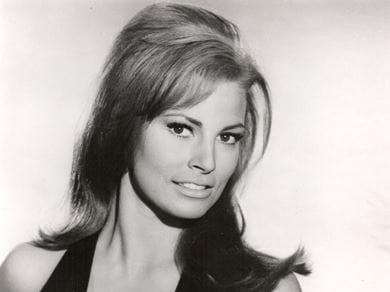 Paul Carsola / Flickr
Faith:

Christian - Catholic

Career:

Actress

Birthday:

September 05, 1940

Date of Death:

February 15, 2023

Fun Fact:

She did ballet for 10 years throughout her teenage years.
Raquel Welch is a legendary American actress and model, known for her stunning beauty and captivating performances. While her professional achievements are well-documented, her religious life and background are less well-known.
Raquel Welch was born Jo Raquel Tejada in Chicago, Illinois, on September 5, 1940. She grew up in a traditional Catholic family and attended Catholic school throughout her childhood. In an interview with Parade magazine, Welch described her childhood as "pretty strict," with a strong emphasis on religious education and moral values.
Welch's parents divorced when she was young, and she and her mother moved to San Diego, California, where she attended high school. After graduation, Welch enrolled at San Diego State College, where she studied drama and performed in several school productions.
In 1959, Welch married her high school sweetheart, James Welch, and the couple had two children together before divorcing in 1964. Welch then moved to Hollywood and began pursuing a career in acting and modeling.
Welch's breakthrough role came in 1966, when she starred in the film "One Million Years B.C." Her stunning looks and powerful screen presence made her an instant sensation, and she quickly became one of the most popular actresses of the 1960s and 1970s.
Despite her success, Welch remained grounded in her Catholic faith. In a 2016 interview with The Christian Post, she said, "My Catholic faith has been very important to me throughout my life. It's given me a strong moral foundation and a sense of purpose."
Welch has also been involved in various charitable causes over the years, including the City of Hope cancer research center and the Children's Diabetes Foundation. She has also been an advocate for animal rights and environmental causes.
In recent years, Welch has continued to act in films and television shows, as well as pursuing her interests in fitness and wellness. She has also become a grandmother and remains active in her faith community.
Rachel Welch died in her home in Los Angeles after a "brief illness," the statement said. She leaves behind two children.
Back to the Celebrity Faith Database