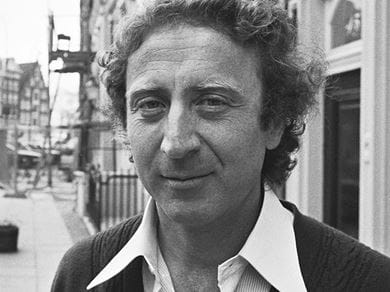 Faith:

Judaism

Career:

Actor

Birthday:

June 11, 1933

Accomplishments:

Academy Award, Golden Globe Awards

Fun Fact:

Wilder married the woman who trained him for his role as a deaf man in See No Evil, Hear No Evil.
Legendary screen and stage actor, as well as screenwriter, director and author, Gene Wilder may perhaps be best known for his portrayal of Willy Wonka in Willy Wonka and the Chocolate Factory, or his marriage to third wife Gilda Radner.
Hollywood icon Wilder starred in many epic films that have stood the test of time, including Blazing Saddles and Young Frankenstein, and was known for his classic comedic styling. He chose his stage name after a Thomas Wolfe character, and chose to pursue acting after his mother contracted rheumatic fever when he was a child and her doctor advised Gene to make her laugh. It was his mother that recognized his talent.
Back to the Celebrity Faith Database