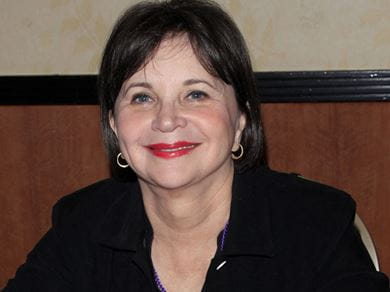 Kahy Hutchins / Shutterstock.com
Faith:

Christian - Catholic

Career:

Actress

Birthday:

August 22, 1947

Date of Death:

January 25, 2023

Accomplishments:

Academy Award Nominations

Fun Faith Fact!:

Cindy Williams auditioned for the role of Princess Leia in the "Star Wars" franchise, a part that eventually went to Carrie Fisher.
Cindy Williams was an American actress and producer. She is best known for her role in "Laverne & Shirley", a Sitcom that ran from 1976 to 1983 on ABC. Cindy Williams played Shirley in the Sitcom Penny Marshall's Laverne. Williams appeared in more than 150 episodes of the show but left the final season after an apparent showdown between her and Penny Marshall, who died in 2018.
Cindy Williams was cast in the 1973 George Lucas picture "American Graffiti" before making her acting debut in the Sitcom that would most significantly shape her career. She received a British Academy Film Awards nomination for best supporting actress for her role as Laurie in the movie. She appeared in the Francis Ford Coppola film "The Conversation" the following year, which along with "American Graffiti" received an Academy Award nomination for best picture. Additionally, Williams appeared in an audition for Carrie Fisher's portrayal of Princess Leia in the "Star Wars" film series.
Cindy William's Religious Beliefs
The actress expressed her strong faith in God in some interviews during her career and in her book, "Shirley, I Jest: A Storied Life." In 2015, Williams spoke of her belief in God when her book came out in interviews connected to the book's release. In an interview with
Psychology Today,
Williams said, "Well, I was just born with it. He was always present. So if it was imbued in my spirit, I mean, it gets really heady." She added, "I don't know how I can talk about this, but God was imbued in me from the time of my birth, and me in Him. And I just had this sense of always being all right, even though the situation might be dire." She said that even "when horrible things would befall me, I still felt that presence, that spirit of unconditional love. I always like to think of Him as a person, as my father in heaven or as my God, but he doesn't care."
Back to the Celebrity Faith Database