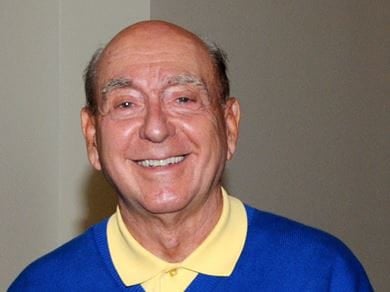 National Milk Producers Federation / Flickr
Faith:

Catholic

Career:

Sportscaster

Birthday:

June 09, 1939

Accomplishments:

ESPY Awards

Fun Fact:

Former college basketball coach Bob Knight credits Vitale with making the game as popular as it is today.
Richard Jay Vitale, better known as Dick Vitale, was born on June 9, 1939, in Passaic, New Jersey. Growing up, he displayed a passion for sports, especially basketball. Vitale attended East Rutherford High School, where he played basketball and baseball, showcasing his skills on the court and field.
After graduating high school, Vitale attended Seton Hall University, where he continued to pursue his love for basketball. He played on the university's team and later served as the head coach for the school's basketball program from 1971 to 1973.
Vitale's coaching career came to an end, but his passion for basketball never wavered. He embarked on a new journey as a sportscaster, commentating on basketball games for various television networks. His infectious enthusiasm and distinctive voice quickly caught the attention of viewers and gained him a dedicated following. Vitale became known for his unique catchphrases, such as "diaper dandy" for outstanding young players and "PTP'ers" for prime-time players.
Throughout his broadcasting career, Vitale has covered numerous high-profile basketball events, including the NCAA Men's Basketball Tournament. His colorful commentary and unwavering energy have made him a beloved figure among basketball fans.
Behind his exuberant personality, Vitale also holds a strong Catholic faith. His faith plays a significant role in his life and influences his perspective on the game and his interactions with players and coaches. Vitale often shares inspirational stories and words of wisdom rooted in his religious beliefs.
Throughout his storied career as a sportscaster, Dick Vitale has been recognized with numerous awards and honors. He has been inducted into multiple halls of fame, including the National Collegiate Basketball Hall of Fame, the Naismith Memorial Basketball Hall of Fame, and the National Sportscasters and Sportswriters Association Hall of Fame.
In addition to his hall of fame inductions, Vitale has also been honored with the prestigious Jimmy V Award for Perseverance at the ESPY Awards, and he received the Lapchick Character Award for his contributions to the sport of basketball.
Off the court, Vitale has also been recognized for his charitable work, particularly his efforts to raise money for pediatric cancer research. His annual Dick Vitale Gala has raised millions of dollars for the V Foundation for Cancer Research.
Dick Vitale's Religious Beliefs
While Dick Vitale is best known for his charismatic and enthusiastic presence as a basketball sportscaster, many may not be aware of the deep connection he has to his Catholic faith. Raised in an Italian-American Catholic family, Vitale's upbringing laid a strong foundation for his religious beliefs.
Throughout his life and career, Vitale has openly expressed his devotion to Catholicism, often attending church services and participating in Catholic community events. He credits his faith for guiding him through challenging times and providing him with a sense of purpose and moral compass.
Vitale's Catholic faith has also played a significant role in his philanthropic endeavors. He has been involved in various charitable initiatives that align with his religious values, including fundraising for Catholic schools and organizations. Additionally, he has been known to publicly share his prayers and encourage his followers to find strength and inspiration through their own faith.
Vitale's unwavering commitment to his Catholic beliefs is not only evident in his personal life but also in his professional career. He has often shared stories of athletes and coaches who have demonstrated strong Christian values and attributes, highlighting the impact that faith can have in the world of sports.
While Dick Vitale's infectious energy and love for basketball may take center stage, his Catholic faith remains an integral part of who he is. It is through his unwavering devotion to his religious beliefs that he continues to inspire and uplift others, both on and off the court.
Back to the Celebrity Faith Database