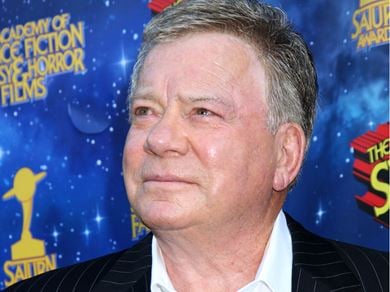 CarlaVanWagoner / Shutterstock.com
Faith:

Judaism

Career:

Actor

Birthday:

March 22, 1931

Accomplishments:

Emmy Awards, Golden Globe Winner

Fun Fact:

Shatner says that he hates watching himself on screen and has never watched any of the TV episodes or movies he acted in.
"Captain Kirk" was born in Quebec, Canada and was trained as a classical Shakespearean actor before his role in Star Trek in the 1960's. However, the show was cancelled after three seasons and Shatner found himself struggling financially to care of his family.

Fortunately, in the 1970's, there was an unexpected cult following that transformed his character of "Captain Kirk" into a cultural icon. "Trekkies," as they were called, organized Star Trek conventions that led to Paramount Pictures resurrection of a revised TV series and eventually the phenomenally successful Star Trek movies. Despite his fans adoration for him, Shatner publicly expressed many times that he disliked the idea of the "trekkie" cult following and was an unwilling participant in most of their events.

Shatner has been married 4 times. His third wife, Nerine Kidd, tragically passed away in 1999. Her death was attributed to alcoholism, and afterwards Shatner attempted to create public awareness on this issue. In addition, his philanthropic duties also include selling his own kidney stone for $25,000 to raise money for Habit for Humanity and playing in a world poker tour where celebrities participate for their favorite charities.
Back to the Celebrity Faith Database