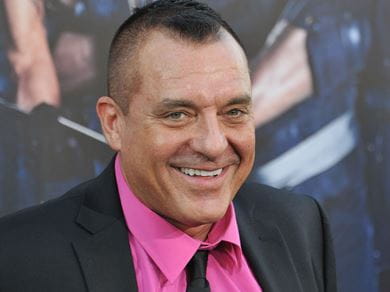 Featureflash Photo Agency / Shutterstock.com
Faith:

Catholic

Career:

Actor

Birthday:

November 29, 1961

Fun Faith Fact!:

Sizemore fronted the rock band Day 8.
Tom Sizemore is an American actor, producer, and writer who has appeared in many films and televisions shows. He is widely known for his portrayal of military and law-enforcement roles often portraying the well-experienced soldier or officer stereotype. The films, Saving Private Ryan, Heat, and Black Hawk Down each feature Sizemore as a tough and loyal leader who faces overwhelming opposition to accomplish the objective at hand. Sizemore won a Screen Actors Guild Award for his performance in Saving Private Ryan and nominated for Outstanding Performance by a Cast in a Motion Picture.
Tom Sizemore has rubbed shoulders with many great actors such as Al Pacino, Val Kilmer, Tom Hanks, and Jon Voight during his career and earned a cult following of loyal fans. Despite his successes, Sizemore struggled with addiction and the myriad of relationship issues that plagued him on and off throughout his years. He was married and divorced three times (none of the marriages lasted more than 3 years) and faced some legal trouble. Robert De Niro is credited with helping Tom Sizemore find recovery and rehab opportunities to straighten out his life.
On February 18, 2023, Sizmore suffered a major brain aneurysm and by February 27, doctors determined there was no more they can do and recommend end-of-life decisions. Latest news confirms his family is making preparations for his passing.
Tom Sizemore's Religion
Tom Sizemore was raised Catholic. He was born into a Catholic family to Judith and Thomas Sizemore Sr., who worked as a lawyer and professor of philosophy. Tom Sizemore went to a Catholic high school. Not much else is known about his particular activity levels in the Catholic Church. Tom Sizemore has not made his religious life public.
Back to the Celebrity Faith Database