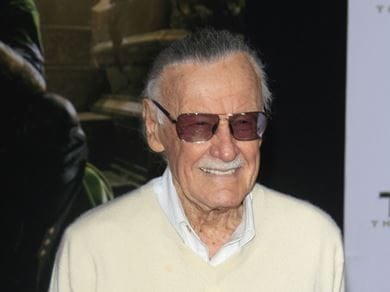 Stan Lee / Shutterstock.com
Faith:

Agnostic

Career:

Public Figure

Birthday:

December 28, 1922

Date of Death:

November 12, 2018

Fun Fact:

Stan Lee was born into a Jewish family, but was not religious.
Stan Lee was an American comic-book writer, editor, and publisher. He was editor-in-chief of Marvel Comics, and later its publisher and chairman, leading its expansion from a small division of a publishing house to a large multimedia corporation. In collaboration with several artists—particularly Jack Kirby and Steve Ditko—he co-created fictional characters including Spider-Man, the Hulk, Doctor Strange, the Fantastic Four, Daredevil, Black Panther, the X-Men, and—with co-writer Larry Lieber—the characters Ant-Man, Iron Man, and Thor. In doing so, he pioneered a more complex approach to writing superheroes in the 1960s, and in the 1970s challenged the standards of the Comics Code Authority, indirectly leading to it updating its policies. Following his retirement from Marvel, he remained a public figurehead for the company, and frequently made cameo appearances in Marvel Cinematic Universe films. Meanwhile, he continued independent creative ventures into his 90s. He passed away on November 12th, 2018.
Back to the Celebrity Faith Database