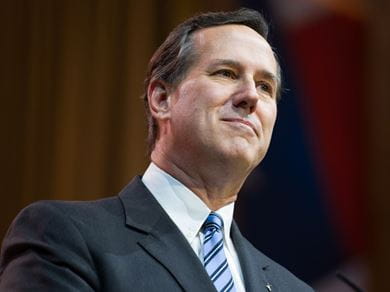 Christopher Halloran / Shutterstock.com
Faith:

Christian - Catholic

Career:

Politician

Birthday:

May 10, 1958

Accomplishments:

Senator

Fun Fact:

Santorum once traveled to Rome to speak at the celebration of a saint.
A devout Catholic with seven home-schooled children, the Virginia native told the National Catholic Reporter that the distinction between private religious conviction and public responsibility has caused "great harm in America." He opposes same-sex marriage, saying the American public and their elected officials should decide instead of the supreme court. In his 2005 book, It Takes a Family, Santorum advocated for a more "family values"-oriented society centered on monogamous, heterosexual relationships, marriage, and child-raising. Photo courtesy of Christopher Halloran.
Back to the Celebrity Faith Database