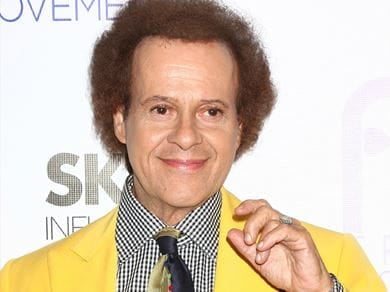 Kathy Hutchins / Shutterstock.com
Faith:

Christian - Catholic

Career:

Public Figure

Birthday:

July 12, 1948

Fun Fact:

Richard Simmons, as a boy, wanted to become a priest.
Richard Simmons is a famous fitness personality who is known for his electric personality, red curly hair, and for helping people lose weight via his Sweatin' to the Oldies workout videos.
Simmons has decades of success to his name and has ventured out into political activism to help with causes to help kids be more active in school. Simmons also created a YouTube channel at the beginning of COVID to help people stay active while quarantined.
Richard Simmon's Religious Beliefs
Richard grew up in a religious household in Louisiana and, as a young man, aspired to become a priest. His mother practiced Russian Judaism and was a fan dancer. His father was a Methodist and master of ceremonies for local Louisiana French Quarter shows. Despite the noise of his parents both involved in show business, Simmons later was converted to Catholicism in high school. He attended religious schools and still practices Catholicism. Richard Simmons likes to live a more quiet life compared to other fitness celebrities. He considers himself "an extreme Catholic" and values life, God, and family.
Back to the Celebrity Faith Database