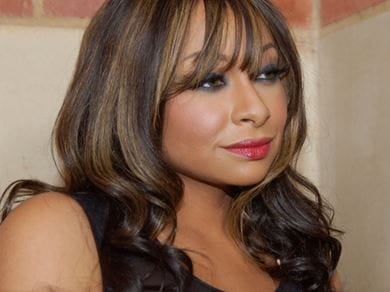 Angela George / Wikicommons.com
Faith:

Spirituality

Career:

Actress

Birthday:

December 10, 1985

Accomplishments:

Radio Disney, Nickelodeon Kids' Choice Awards
Raven-Symoné Pearman moved to New York from Atlanta at an early age. She is of both African American and Native American lineage. In New York, she signed with the Ford Modeling Agency, who arranged her first audition for Ghost Dad, also starring Bill Cosby. She was deemed too young for the role, at only three years old, but Cosby could see she had talent. When she was invited back to read three lines, she won the role of Olivia on The Cosby Show. After The Cosby Show finished its run, Raven-Symoné catapulted into her film career, with roles Doctor Dolittle and Dr. Dolittle 2, The Cheetah Girls and her own Disney show, That's So Raven.
Raven-Symoné's Religious Beliefs
Raven Symone has spoken about her religious beliefs, insinuating that she does not have a specific religion, saying spirituality is a more accurate term for her beliefs. While appearing on The View, Symone said, "I have a personal rejection to religion itself, but spirituality is through everybody, no matter what God you praise to." She has spoken about her religious beliefs quite a few times while appearing on The View, going head-to-head with devout Christian, Candance Cameron Bure. They have discussed Christian themes being in every day life, including the singing of "God Bless America" at sporting events. Symone was against the singing of the song, speaking about inclusivity of all religions.
Back to the Celebrity Faith Database