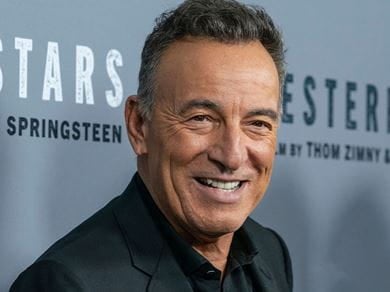 lev radin / Shutterstock.com
Faith:

Christian - Catholic

Career:

Musician

Birthday:

September 23, 1949

Fun Fact:

Springsteen's parents run a Jewish summer camp.
Bruce Springsteen is a songwriter and singer. In a career that spans 60 years, he's released 21 studio albums and is known as the originator of heartland rock. Nicknamed "The Boss," Springsteen released his first two albums in 1973, which didn't earn him a large audience. However, he changed his style and gained worldwide attention with "Born to Run" in 1975. Springsteen has sold over 71 million albums in the United States and 140 million worldwide, making him one of the best-selling musicians ever. He's won numerous awards, including two Golden Globes, 20 Grammys, and was inducted into the Rock and Roll Hall of Fame in 1999.
Is Bruce Springsteen religious?
Bruce Springsteen grew up in a Catholic home in New Jersey. In his "Born to Run" biography, Springsteen explained that he grew up "literally, in the bosom of the Catholic Church, with the priest's rectory, the nun's covenant, the St. Rose of Lima Church and grammar school all just a football's toss away across a field of wild grass."
However, Springsteen admitted that he's no longer a practicing Catholic but somewhat identifies with the faith. He said, "Once you're a Catholic, you're always a Catholic. I don't participate in my religion, but I know somewhere, deep inside, I'm still on the team."
Back to the Celebrity Faith Database