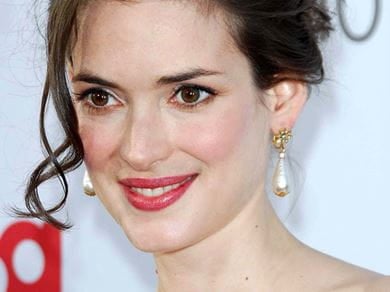 s_bukley / Shutterstock.com
Faith:

Judaism

Career:

Actress

Birthday:

October 29, 1971

Accomplishments:

Golden Globe Winner

Fun Fact:

Her father is Jewish with a family who originated from Ukraine and Romania.
Winona Horowitz, famously known as Winona Ryder, is an American actress. She rose to fame through her early roles in teen movies such as the 80's cult classic "Heathers." Her current famous credit is her role as Joyce Byers in the Netflix original show "Stranger Things." Her father is Jewish with a family who originated from Ukraine and Romania. Ryder has identified herself as Jewish.
The Minnesota native has earned several nominations and awards for her successful acting career. Her award roster includes a Golden Globe Award and two Academy Award nominations.
Ryder said that she is Jewish but doesn't like to publicize it because of the anti-Semitism she has faced. The award-winning actress once stated that she was not chosen for a film role because the studio head believed she appeared "too Jewish." She shared more of her anti-Semitic experiences in an interview with the Sunday Times.
"There was a movie that I was up for a long time ago, it was a period piece, and the studio head, who was Jewish, said I looked 'too Jewish' to be in a blue-blooded family," Ryder explained, "I'm not religious, but I do identify. It's a hard thing for me to talk about because I had family who died in the camps, so I've always been fascinated with that time."
In 1995, she faced another incident with actor-director Mel Gibson at a party but never publicly addressed it until an interview with GQ in 2010. Ryder recalled that when the topic of Judaism arose in the conversation, Gibson asked her, 'You're not an oven dodger, are you?'" – a cruel reference to the inferno ovens that burned the bodies of Jewish inmates in Nazi extermination camps. She said that the actor later said sorry for his awful comment.
Back to the Celebrity Faith Database