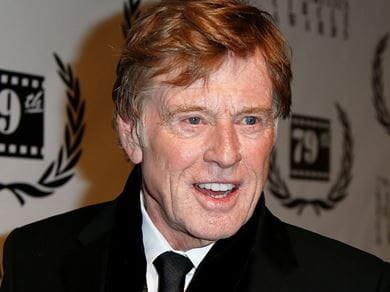 Debby Wong / Shutterstock.com
Faith:

Atheist

Career:

Actor

Birthday:

August 19, 1936

Fun Fact:

Redford says nature is his guide.
Robert Redford is a filmmaker and actor who received numerous awards throughout his career, including two Golden Globes and a Presidential Medal of Freedom. He was also named one of TIME Magazine's most influential people in 2014. Redford's career started in the 1960s with an appearance on "The Twilight Zone." In 1962, he made his film debut in "War Hunt." Redford would go on to appear in films like "Inside Daisy Clover," "Butch Cassidy and the Sundance Kid," "Jeremiah Johnson," "The Way We Were," and "All the President's Men." Redford's career as a director started in the 1980s with "Ordinary People," a highly acclaimed film. He also directed "A River Runs Through It" and "Quiz Show."
Is Robert Redford religious?
In an interview with Playboy, when asked if he believed in an afterlife, Redford said, "I'm not sure I do. I've explored every religion, some very deeply, enough to know there's not one philosophy that can satisfy me. Problems can't be solved with one way of thinking. If anything is my guide, nature is. That's where my spirituality is. I don't believe in organized religion because I don't believe people should be organized in how they think, in what they believe."
Back to the Celebrity Faith Database