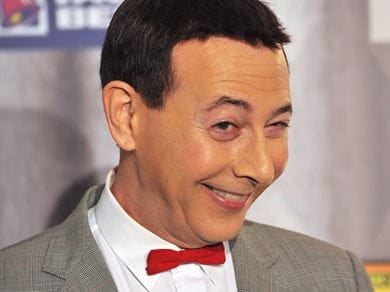 Feature Flash Photo-Agency / Shutterstock.com
Faith:

Judaism

Career:

Actor

Birthday:

August 27, 1952

Date of Death:

July 30, 2023

Fun Fact:

As a child, he frequented the Ringling Bros. and Barnum & Bailey Circus, whose winter headquarters were in Sarasota. The circus atmosphere sparked Reubens' interest in entertainment, and influenced his later work.
Paul Reubens was an American actor and comedian, best known for his iconic character Pee-wee Herman. Born Paul Rubenfeld on August 27, 1952, in Peekskill, New York, Reubens began his acting career in the late 1970s and early 1980s, honing his comedic skills at improv clubs and comedy troupes.
Reubens first introduced Pee-wee Herman in a stage show titled "The Pee-wee Herman Show" in 1980. The character quickly became a sensation, capturing audiences with his childlike innocence, quirky mannerisms, and catchphrases. Reubens brought Pee-wee to the small screen with the critically acclaimed children's show "Pee-wee's Playhouse," which ran from 1986 to 1991. The show won multiple Emmy Awards and garnered a devoted fanbase of both children and adults.
While Pee-wee Herman remains Reubens' most iconic role, he has also had success in other film and television projects. He appeared in movies like "Batman Returns," "Blow," and "Mystery Men," showcasing his versatility as an actor.
Off-screen, Reubens was known for his passion for art and collecting vintage toys. He is also an active supporter of various charities and philanthropic endeavors.
In the midst of Paul Reubens' success as Pee-wee Herman, he faced a significant setback in his career. In 1991, Reubens was arrested for indecent exposure in an adult theater. The incident shocked fans and threatened to tarnish his image. As a result, "Pee-wee's Playhouse" was canceled, and Reubens took a step back from the public eye.
Reubens' legal troubles took a toll on his personal and professional life, but he used the experience as an opportunity for growth. He focused on introspection, therapy, and personal development during this time. Reubens worked to rebuild his life and reputation, determined to overcome the negative stigma associated with his arrest.
In the early 2000s, Reubens began to slowly make his way back into the entertainment industry. He made guest appearances on various television shows and returned to the stage as Pee-wee Herman in a successful revival of "The Pee-wee Herman Show." The production ran in Los Angeles, New York, and had a successful run on Broadway.
Reubens' resurgence was solidified in 2010 with the release of "The Pee-wee Herman Show on Broadway" on HBO. The show was met with critical acclaim, reaffirming Reubens' place in pop culture. He died July 30,2023 after a private battle with acute myelogenous leukemia.
Was Paul Reubens Religious?
Reubens was born into a Jewish family. His father, Milton Rubenfeld, was an Orthodox Jew who was both a Royal Air Force and U.S. Air Force pilot in World War II. In 1948, he helped smuggle fighter planes into Israel during its War of Independence, one of five Jewish pilots to fight in the war. Reubens' mother, Judy, was a teacher.
In interviews, he often expressed gratitude for his success and credited a higher power for his achievements. He also talked about finding solace and strength in times of adversity through faith.
Back to the Celebrity Faith Database