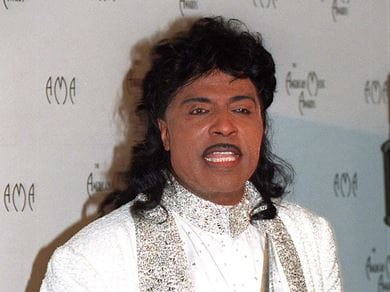 Faith:

Christian

Career:

Musician

Birthday:

December 05, 1932

Date of Death:

May 09, 2020

Accomplishments:

rock and roll hall of fame, NAACP Image Award, Grammy Award

Fun Fact:

Although Penniman never won a competitive Grammy Award, he received the Grammy Lifetime Achievement Award in 1993.
Little Richard, was born Richard Wayne Penniman on December 5, 1932. He was a American singer, songwriter, and musician. His most celebrated work dates from the mid-1950s when his charismatic showmanship and dynamic music laid the foundation for rock and role. He influenced numerous singers and musicians across multiple musical genres from rock to hip hop. His music also helped shape rhythm and blues for years to come. Little Richard's signature songs include "Tutti Frutti" and "Good Golly Miss Molly."
Growing up his family was very religious and joined various Pentecostal Churches. He enjoyed the Pentecostal churches the most, because of their charismatic worship and live music. He later recalled that people in his neighborhood sang gospel songs throughout the day during segregation to keep a positive outlook, because "there was so much poverty, so much prejudice in those days." Penniman's initial musical influences were gospel performers such as Brother Joe May, Sister Rosetta Tharpe, Mahalia Jackson, and Marion Williams.
Little Richard was honored by many institutions. He was inducted into the Rock and Roll Hall of Fame as part of its first group of inductees in 1986. He was also inducted into the Songwriters Hall of Fame. He was the recipient of a Lifetime Achievement Award from the Recording Academy and a Lifetime Achievement Award from the Rhythm and Blues Foundation.
On May 9, 2020, Little Richard died at the age of 87 at his home in Tullahoma, TN from bone cancer.
Back to the Celebrity Faith Database