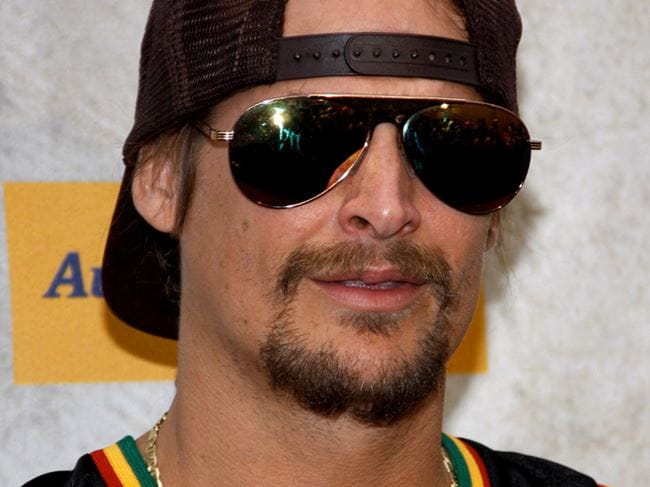 Faith:

Christian

Career:

Musician

Birthday:

January 17, 1971

Accomplishments:

Billboard Music Awards, CMT, Peoples Choice Award

Fun Faith Fact!:

Believes in God but not in the way presented by the Bible
For 25 years, Kid Rock has been very active in the music scene. His debut album Devil Without a Cause sold 13 million globally. Born Robert Ritchie in Michigan, Kid Rock has strong ties to his Midwest roots, and it's clearly evident in his music. He embraces an interesting combination of rap, rock, blues and country, in singles including Bawitdaba, Cowboy, Picture, and All Summer Long, among many others.

From his turbulent childhood to his rocky adulthood, Kid Rock epitomizes his name and his talent is immeasurable. He has collaborated with music icons of all generations, including Metallica, Phish, and Sheryl Crow. He is an avid Republican, including allowing Mitt Romney to use his music at Romney/Ryan campaign events, and introducing Paul Ryan at a rally in Michigan in 2012. He is an outspoken supporter of the United States military, traveling all over the world to play for American troops and making large donations to Operation Homefront.
Back to the Celebrity Faith Database