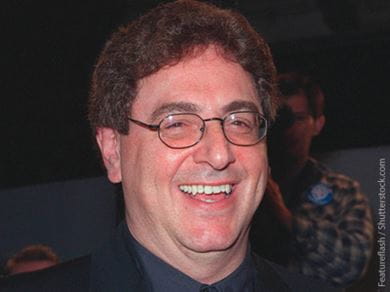 Faith:

Judaism

Career:

Actor

Birthday:

November 21, 1944

Fun Faith Fact!:

Attended Chicago Cubs games every year to conduct the Seventh-inning stretch at Wrigley Field.
Born and raised in Chicago to middle-class store-owner parents, Harold Ramis was a graduate of the prestigious Washington University in St. Louis. After graduation, he worked in a local mental institution, which he credits with helping prepare him well for working in Hollywood.

Ramis' early career included a role as joke editor at Playboy, substitute teaching, and working with John Belushi and Bill Murray on The National Lampoon Radio Hour.

His film career, both acting and writing, spanned more than 30 years, and included blockbusters like Ghostbusters, Caddyshack, Animal House, Meatballs, Airheads, As Good As It Gets, and Groundhog Day, among others.
Back to the Celebrity Faith Database