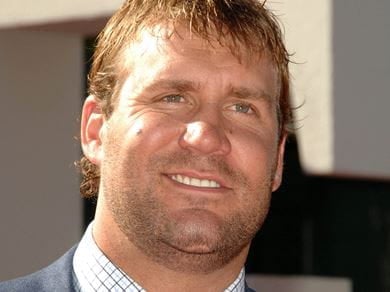 S_Burkley/Shutterstock.com
Faith:

Christian

Career:

Athlete

Birthday:

March 02, 1982

Accomplishments:

NFL, pro bowl, superbowl champions

Fun Fact:

Roethlisberger was baptized in 2017 after saying he wanted to grow closer to God and have a better relationship with Jesus and his family.
Ben Roethlisberger is a current NFL quarterback for the Pittsburg Steelers and two time Superbowl Champion. He attended and played football at Miami University before becoming a first round draft pick in 2004. He made history in 2006 when he became the youngest Super Bowl winning quarterback in the history of the NFL and has since been rated as one of the most efficient passers in NFL history. When speaking about being baptized, Roethlisberger once said that he credits Jesus for bringing him back to God. He said because of that, he is a better teammate, father, husband, and Christian, making him an example of what God's forgiveness looks like.
Back to the Celebrity Faith Database