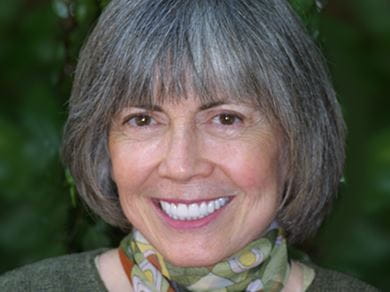 Wikicommons / Public Domain
Faith:

Christian

Career:

Author

Birthday:

October 04, 1941

Accomplishments:

Interview With The Vampire

Fun Faith Fact!:

Anne Rice was once a devout Catholic, but renounced the church.
Raised in an Irish-Catholic family, Anne Rice was always captivated by the sensory traditions of the Catholic church, but she would lose her fervor for the "smells and bells" when she entered Texas Women's University in 1959. It was here that she realized her longing to read the works of Jean-Paul Sartre and other existentialists—which were frowned upon by the Catholic church—and explored the world beyond Catholicism. From that time forward, Rice journeyed between the worlds of atheism and agnosticism, writing the best-selling series "The Vampire Chronicles," until 1998 when she reaffirmed her Catholicism. In 2002 she acknowledged receiving an inner directive to write for God. And she hasn't looked back, introducing the "Christ the Lord" series and her most recent work, a spiritual biography entitled, "Called Out of Darkness: A Spiritual Confession." She has since renounced an official stance on the church, declaring herself not a part of the institution of Christianity but still very much connected to Jesus Christ.
Back to the Celebrity Faith Database