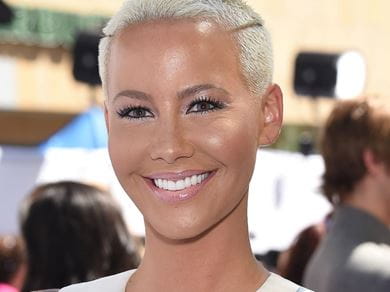 Attribution should be: DFree / Shutterstock.com
Faith:

Buddhist

Career:

Public Figure

Birthday:

October 21, 1983

Fun Faith Fact!:

Rose competed on Dancing With the Stars and finished 9th place.
Is Amber Rose religious?
Amber Rose has talked religion in a few podcasts over the years. Amber does not believe in God. She also does not believe in the Creation or in Jesus Christ.
Amber believes that science and evolution have a more logical explanation behind how humans and life got to where it is today. She has also expressed interest in Buddhism and how its philosophies align more with her beliefs.
She has made some comments about Jesus Christ and how she feel about Him dying for people's sins: "I just don't believe Jesus died and like came back to life for my sins. just believe that's like crazy. That's ludicrous. I believe it's manipulative."
Back to the Celebrity Faith Database