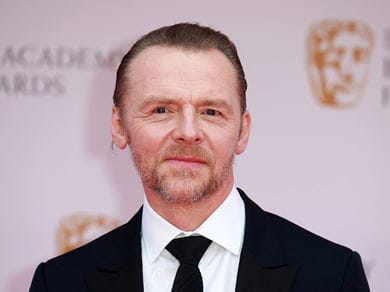 Fred Duval / Shutterstock.com
Faith:

Atheist

Career:

Actor

Birthday:

February 17, 1970

Accomplishments:

Bram Stoker

Fun Fact:

Pegg has secotral heterochromia, which means that his eyes are grey-blue and his right iris has a noticeable brown spot.
Simon Pegg is an English Actor born in Brockworth, Gloucestershire, England who played Montgomery Scott in the Star Trek films. He also co-wrote and starred in Three Flavours Cornetto Triology and the comedy series Spaced, which aired from 1999 to 2001.

He is married to his long-time girlfriend Maureen McCann and they have one child together named Matilda. He is the godfather of Chris Martin and Gwyeth Paltrow's daughter, Apple. His bestfriend is Nick Frost, another English actor who also worked in Three Flavours Cornetto Triology and Spaced, and the two are frequent collaborators along with director Edgat Wright. He is also friends with the band, Coldplay, and has played drums and harmonica in some of their songs and has been featured in some of their videos.
Back to the Celebrity Faith Database