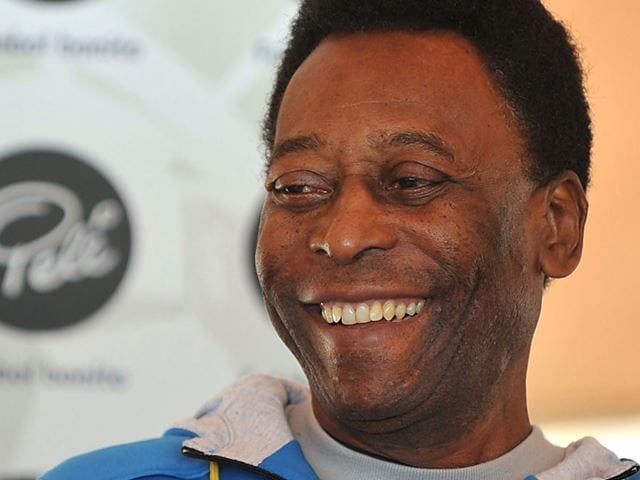 Agência Brasil / Wikimedia Commons
Faith:

Christian - Catholic

Career:

Athlete

Birthday:

October 23, 1940

Accomplishments:

World Cup

Fun Faith Fact!:

Pelé signed a jersey and gave it to the Pope. The jersey is now in one of the Vatican Museums.
Pelé is a professional Brazilian soccer player known worldwide for his skill and achievements on and off the field. Pelé was born in Três Corações, Minas Gerais, Brazil, to a football father and his mother, Celeste. He was coined "Pelé" in grade school after wrongly pronounciating the name of his favorite local goalie, Bilé. Oddly enough, Pelé is the Hebrew word for "miracle" and his young career would be full of miracles launching him into decades of success. Starting his career as a teenager playing alongside adults, his confidence and abilities grew. He was quickly recognized as one of the best soccer players of his age. After playing club soccer during his 20's, he was selected to represent Brazil in the World Cup. He won in 1958, 1962, and 1970. Pelé has highlights garnering millions of views and to this day is considered one of the best, if not the best, soccer players of all time.
Pelé religion and related religious information
Pelé is a Catholic, as are most people in Brazil. He says he came from a "very religious" and "devout" Catholic family. He believes in God and practices Catholicism. He doesn't shy away from talking about his faith and often discusses how God has bless his life. In an interview he said, "All my life, I thank God."
Back to the Celebrity Faith Database