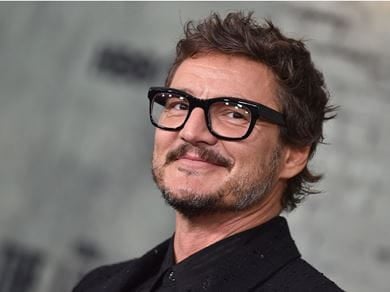 DFree / Shutterstock.com
Faith:

Agnostic

Career:

Actor

Birthday:

April 02, 1975

Fun Fact:

Pascal used to be a competitive swimmer but stopped to pursue acting.
Pedro Pascal is a Chilean actor. After 20 years of taking minor roles in television and films, Pascal rose to fame for his role as Oberyn Martell in the HBO series "Game of Thrones" and as Javier in the Netflix series "Narcos." He's also appeared in films like "The Great Wall," "Kingsman: The Golden Circle," "The Equalizer 2," and "Wonder Woman 1984."
Pascal has starred as the title character in the Disney+ series "The Mandalorian" since 2019. He also plays Joel Miller in the HBO series "The Last of Us," which earned him a Primetime Emmy nomination. TIME Magazine named him one of the 100 most influential people in 2023. Pascal was born in Chile to child psychologist Veronica Ureta and fertility doctor Jose Balmaceda Riera. He has an older sister and a younger brother and sister.
Pascal's mother was the cousin of Andres Pascal Allende, the nephew of socialist Chilean President Salvador Allende. Allende was an early leader of the Movement of the Revolutionary Left, a militant organization. According to Pascal, his parents were devout followers of Allende and active in resistance groups against the Pinochet dictatorship. Because of this, his family sought refuge in the Venezuelan embassy in Santiago when he was nine months old. They later received political asylum in Denmark.
Ultimately, Pascal's family moved to the United States, where he was raised in California and Texas. By the time he was eight years old, his family regularly visited Chile to see his cousins. Pascal participated in competitive swimming as a child, reaching state championships in Texas when he was 11. However, he stopped swimming after finding his interest in drama class. Pascal pursued acting at the Orange County School of the Arts, graduating in 1993. He attended New York University's Tisch School of the Arts, where he graduated in 1995.
Is Pedro Pascal religious?
Pedro Pascal identifies as an agnostic. In an interview with Solar Magazine, Pascal said, "I don't know what I believe in at all, if anything, I am a complete agnostic. I think the idea of God can be really quite silly. It's not like spirituality is a foreign subject to me, but I personally haven't developed any kind of relationship to it, but I do know that the most important thing is being a good person."
Back to the Celebrity Faith Database