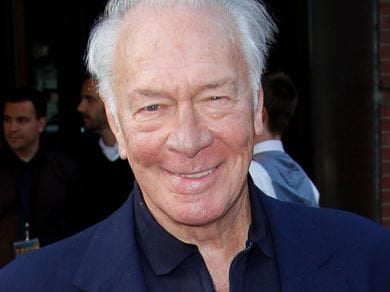 Debby Wong / Shutterstock.com
Faith:

Atheist

Career:

Actor

Birthday:

December 13, 1929

Date of Death:

February 05, 2021

Fun Fact:

Plummer believed religions were dangerous.
Christopher Plummer was an actor whose career spanned almost 65 years. He received numerous accolades, including an Academy Award, a Grammy nomination, and two Primetime Emmy Awards. Plummer made his Broadway debut in 1954 and continued to act on stage in productions like "Macbeth," "King Lear," and "Barrymore." On the film side, Plummer has played numerous historical figures in films like "The Fall of the Roman Empire," "The Last Station," and "The Insider."
Plummer's other notable film credits include "The Sound of Music," "Knives Out," "Inside Man," and "Malcolm X." At 88 years old, Plummer was nominated for an Oscar, making him the oldest to be nominated in any category at the Academy Awards. Plummer died at his home at 91 years old.
Was Christopher Plummer religious?
Christopher Plummer didn't associate himself with any religion. In a 2011 interview with The Guardian, Plummer said, "My sort of religion is one of romance. I think the arts are the best thing to hang on to. Arts and science. I can't join the rest of the world in the religions because they have become so bigoted and so dangerous. I just don't believe in them."
Back to the Celebrity Faith Database