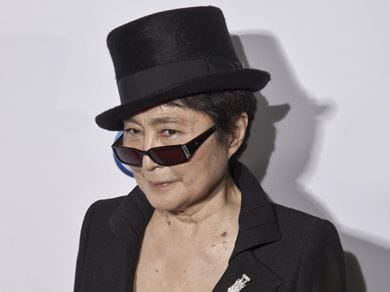 lev radin / Shutterstock.com
Faith:

Spirituality

Career:

Public Figure

Birthday:

February 18, 1933

Fun Fact:

Ono blends multiple faiths to create her personal faith.
Yoko Ono is an artist, songwriter, and peace activist. She grew up in Tokyo but moved to New York City in 1952 with her family. In the 1960s, Ono got involved with New York City's downtown artists' scene but rose to fame in 1969 when she married John Lennon of The Beatles. The couple stayed married until Lennon was killed in 1980, and they share one son, Sean. Ono and Lennon's collaborative album, "Double Fantasy," won a Grammy for Album of the Year in 1980.
Is Yoko Ono religious?
In one interview, Ono said she grew up believing God was always watching. However, in high school, Ono identified more with Buddhism but never committed to the religion. She said she was inspired to be more spiritual after visiting India with Lennon in the 1960s. Ono doesn't identify with a specific religion but blends multiple religions to create her faith while respecting others' beliefs.
Back to the Celebrity Faith Database