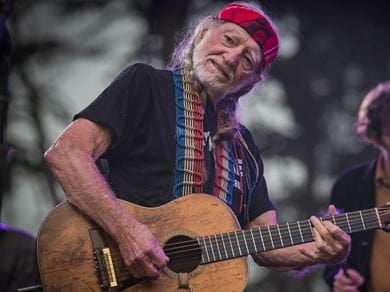 Josh Withers / Shutterstock.com
Faith:

Christian

Career:

Musician

Birthday:

April 29, 1933

Accomplishments:

Grammy Winner, Country Music Hall of Fame, American Music Awards

Fun Fact:

Willie Nelson is a major activist for farmers, biofuels, and the legalization of marijuana.
Willie Nelson has had a long career as a country music artist. He was a member of the country supergroup - The Highwaymen - who pioneered a subgenre called "outlaw country." Willie recorded three albums with The Highwaymen and also voiced a series of Louis L'Amour stories. His subgenre of country music clashed with the restrictive Nashville country sound. That friction between his progressive sound and the conservative established scene, created a niche of fans that launched him into the country music limelight. Willie Nelson has been performing since 1956 and continues to play shows today.
Willie Nelson's Life and Religious Beliefs
Willie Nelson was born into a religious household in Abbot, Texas. His parents, Myrle and Ira, were Christian. Not much is known what denomination he belonged to but we do know he is Christian. Willie began playing music at 7 years old and played in some local bands when he turned 10. Willie Nelson played football in High School and served in the military but was medically discharged because of back issues.
Willie Nelson, in an interview, said the following about God: "Here's what I believe: God is love, period. Love is God, period. You can't have one without the other."
Back to the Celebrity Faith Database