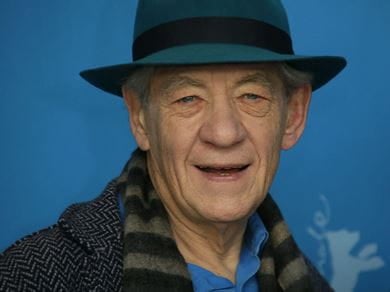 Denis Makarenko / Shutterstock.com
Faith:

Atheist

Career:

Actor

Birthday:

May 25, 1939

Fun Fact:

McKellen grew up around preachers.
Sir Ian McKellen is an actor with a career spanning almost 70 years. McKellen has also acted in various genres, from Shakespearean to science fiction. He's received several accolades, including a Tony Award and a Golden Globe. McKellan's acting career started in the theater; in 1969, he was invited to join the Prospect Theatre Company, where he starred in Shakespeare's "Richard II."
McKellen's fame grew when he started acting in films, appearing in "King Richard," "X-Men," and the "Hobbit" and "Lord of the Rings" series.
Is Sir Ian McKellan religious?
Sir Ian McKellen grew up in a Christian environment where several of his family members were preachers, including his father. However, McKellen identifies as an atheist. In an interview with Men's Journal, McKellen said, "I don't understand religion. I don't get it at all. I understand why people need it, but I think they're wrong. They don't. I do see that on a crude-ish level when someone dies; it's nice and comforting to think that they're going to heaven and that they're going to be wrapped up warm for eternity. But they're not. Heaven doesn't exist."
Back to the Celebrity Faith Database