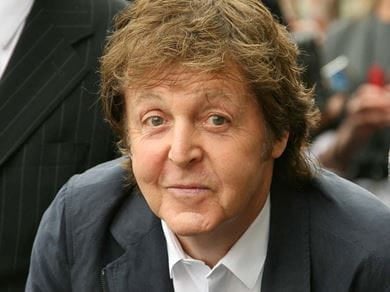 s_bukley / Shutterstock.com
Faith:

Christian

Career:

Musician

Birthday:

June 18, 1942

Fun Fact:

McCartney says drugs led him to see God.
Paul McCartney is an English singer-songwriter who gained worldwide fame with The Beatles. He shared lead vocal and primary songwriting duties with John Lennon and is one of the most successful performers and musicians of all time. McCartney is known for his vocal range and eclecticism. His songwriting partnership with Lennon is one of the most successful in history.
After The Beatles broke up, McCartney struck out with his solo career and formed the band Wings with Denny Laine and Linda, his first wife, but his solo career continued in 1980. McCartney has won several awards throughout his career, including 18 Grammys and an Academy Award.
Is Paul McCartney religious?
McCartney was baptized and raised in the Catholic faith. It's unclear if McCartney subscribes to a particular religion now, but he says he believes in a higher entity and described how drug use helped him see God. In an interview with The Times, McCartney said, "I once took a drug, DMT... And I saw God, this amazing towering thing, and I was humbled." McCartney described the event as a clue instead of a life-changing moment, adding, "It was huge. A massive wall that I couldn't see the top of, and I was at the bottom. And anybody else would say it's just the drug, the hallucination, but we felt we had seen a higher thing."
Back to the Celebrity Faith Database