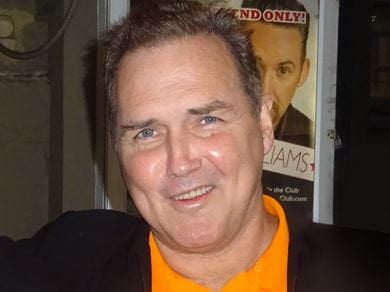 Wiki Commons
Faith:

Christian

Career:

Comedian

Birthday:

October 17, 1959

Accomplishments:

Comedian, Host

Fun Fact:

In 2017, he famously tweeted, "Scripture. Faith. Grace. Christ, Glory of God."
Norman Macdonald was a stand-up comedian, writer, and actor known for his unique comedic style. He rose to fame from being a writer for the sitcom "Roseanne" and made several cameos on shows including "NewsRadio" and "The Drew Carey Show."
According to his friend and producing partner, Lori Jo Hoekstra, Macdonald fought cancer for years but kept his struggle private.
"He was most proud of his comedy. He never wanted the diagnosis to affect the way the audience or any of his loved ones saw him," Hoekstra shared in a CNN interview about his passing. "Norm was a pure comic. He once wrote that 'a joke should catch someone by surprise, it should never pander.' He certainly never pandered. Norm will be missed terribly."
The Canadian was famed for his comedic talents. However, there was much more to him. The comedian was also a proud Christian and frequently shared the importance of his faith. In 2017, he famously tweeted, "Scripture. Faith. Grace. Christ, Glory of God. A smart man says nothing is a miracle. I say everything is."
Macdonald also publicly stood up to an aspiring comedian's attempt to mock Christianity when he was a judge on a talent show. "I think if you're gonna take on an entire religion, you should maybe know what you're talking about," the Christian writer replied to the contestant.
Back to the Celebrity Faith Database