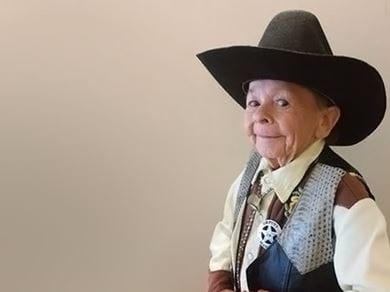 Amazon.com, Inc / IMDB.com
Faith:

Christian - Catholic

Career:

Actor

Birthday:

September 20, 1939

Fun Faith Fact!:

The city of Hawthorne, California, re-named their shortest street "Michu Lane".
Hungarian-born circus performer and actor Michu Meszaros was best known to most Americans as the "man behind the ALF costume" in the family sitcom, ALF. One-time smallest man in the world, Michu travelled the globe with the Ringling Brothers and Barnum & Bailey Circus, entertaining audiences with his two-foot-nine-inch stature and astonishing performance skills.
Contrary to popular belief, Michu was not a member of The Lollipop Guild in The Wizard of Oz, though he did co-star with pop icon Michael Jackson in many Pepsi television commercials.
Back to the Celebrity Faith Database