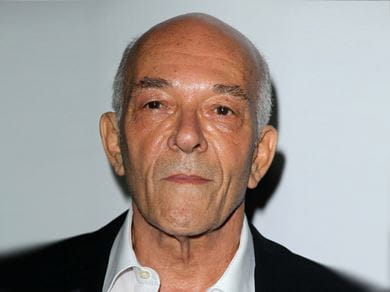 s_bukley/Shutterstock.com
Faith:

Judaism

Career:

Actor

Birthday:

October 26, 1939

Date of Death:

August 04, 2023

Fun Fact:

Margolis grew up in a Jewish family in Philadelphia.
Mark Margolis was an actor best known for his role as Hector Salamanca in "Breaking Bad" and "Better Call Saul." In 2012, his "Breaking Bad" performance was nominated for an Emmy. He regularly collaborated with director Darren Aronofsky, appearing in all but two of his movies. Margolis is also known for his role as Alberto in "Scarface" and as Antonio Nappa in "Oz."
Margolis was born in Philadelphoia to Fanya and Isidore Margolis. He became interested in acting when he was 14 after enrolling in an acting class. He briefly studied at Temple University before dropping out to move to New York. At 19, he studied under Stella Adler at Actors Studio. He also later trained with Barbara Loden and Lee Strasberg. Margolis debuted onscreen in the 1976 film "The Opening of Misty Beethoven." He also appeared in "Dressed to Kill," "Going in Style," and "Arthur."
After playing Tony Montana in "Scarface," he had to take a job in real estate. According to The Hollywood Reporter, he once said, "I am just a journeyman actor. Truth to tell, six months after 'Scarface,' I had to take a job with a real estate development friend for a few months just to get by." In 2009, Margolis joined the cast of "Breaking Bad" during the second season as Hector "Tio" Salamanca for what he thought would be just one episode.
He said, "I was only coming onto 'Breaking Bad' as far as I knew for that one episode, but there's no accounting for taste, and the fans took a fancy to me. Somebody asked me recently, 'How did you manage to play such a horrible guy?' and I said, 'Have you talked to my friends?' They'll tell you I'm pretty miserable, to begin with." He would also appear in "Better Call Saul," the spinoff of "Breaking Bad."
According to his son, Morgan Margolis, the actor passed away on August 3, 2023, at Mount Sinai in New York after a short illness with his family by his side. Robert Kolker, Margolis' longtime manager, said in a statement, "He was one of a kind. We won't see his likes again. He was a treasured client and a lifelong friend. I was lucky to know him." Margolis is survived by his wife of 61 years, Jacqueline Margolis, and their son, Morgan, along with his wife, Heide, and grandchildren, Ben, Aidan, and Henry. He is also survived by his brother and wife, Jerome and Ann Margolis.
Was Mark Margolis religious?
Mark Margolis grew up in a Jewish household. His final film role was in the 2020 movie "Minyan," where he played the role of Itzik. The film tells the story of a gay teenage Jewish boy set in the 1980s. In a 2012 interview with the Forward, a publication focusing on the Jewish American community, Margolis was asked to explain the reasons for his Hollywood longevity.
"I think I do relatively decent work," he replied. "I don't give anybody problems, and I'm an unusual type, to begin with. People will often come up to me and say, 'You're that wonderful character actor.' But I'm not a character actor; I'm a weird-looking romantic lead."
Back to the Celebrity Faith Database