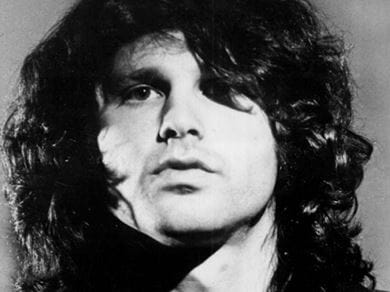 Wikicommons / Public Domain
Faith:

Spirituality

Career:

Musician

Birthday:

December 08, 1943

Date of Death:

April 03, 1971

Accomplishments:

Doors, Rock And Roll Hall Of Fame

Fun Fact:

Jim Morrison is associated with Shamanism.
Legendary rock icon Jim Morrison is the son of Clara and George Morrison. Jim's father was a naval admiral and aviator for the United States Navy. Jim grew up with a strict upbringing and later went to UCLA where he met his band mates. Later, they formed the infamous band The Doors. Unfortunately, Jim struggled with alcoholism and drug addiction. He left the band in 1971 and moved to Paris, with his on and off again girlfriend Pamela Courson, where he was later found dead in a bathtub. Since there was no sign of foulplay, no autopsy was performed.
The Doors are famous for chart toping singles such as "Break on Through (To the Other Side)" and "Light My Fire." Jim's religious beliefs are circled around Shamanism.
Back to the Celebrity Faith Database