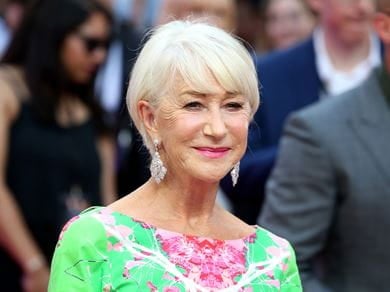 Fred Duval / Shutterstock.com
Faith:

Atheist

Career:

Actress

Birthday:

July 26, 1945

Fun Fact:

Mirren describes herself as spiritual but doesn't believe in God.
Helen Mirren is an actress who received numerous accolades throughout her career, including an Academy Award, a Tony Award, and four Primetime Emmy Awards. Mirren's career started in theatre with the National Youth Theatre. Afterward, she saw success in television and film, appearing in movies like "The Madness of King George," "The Last Station," and "Gosford Park." After her breakout role in "The Long Good Friday," Mirren appeared in several other films like "Cal," "The Debt," "Red," "Hobbs & Shaw," and "F9."
Mirren was appointed a Dame in 2003 for her services to drama. She also received a Hollywood Walk of Fame star and a Screen Actors Guild Life Achievement Award in 2022. Mirren was born to a Russian father and an English mother. Her father, Vasily Mironoff, was a member of an exiled Russian noble family. He was taken to England when he was two by his father. Mirren attended Hamlet Court primary school, where she played the lead role in a school production of "Hansel and Gretel." She subsequently attended a teaching college. At 18, Mirren passed the audition for the National Youth Theatre.
She played Cleopatra in the NYT production of "Antony and Cleopatra" at 20 years old, a role that she says "launched her career," leading her to sign with agent Al Parker. Due to her work for the National Youth Theatre, Mirren was invited to join the Royal Shakespeare Company. While with the company, she played in "The Revenger's Tragedy," "All's Well That Ends Well," and "The Two Gentlemen of Verona." She also appeared in four productions directed by Braham Murray for Century Theatre at University Theatre in Manchester from 1965 to 1967.
Mirren has appeared in several movies throughout her career. Some of her early film credits include "Herostratus," "A Midsummer Night's Dream," "Age of Consent," and "The Long Friday," costarring with Bob Hoskins in what was her breakout movie role.
Is Helen Mirren religious?
Helen Mirren identifies as an atheist.
In an interview with Esquire
, she said, "I am quite spiritual. I believed in fairies when I was a child. I still do sort of believe in the fairies. And the leprechauns. But I don't believe in God."
Back to the Celebrity Faith Database