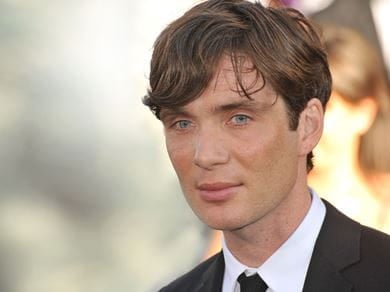 Featureflash Photo Agency / Shutterstock.com
Faith:

Atheist

Career:

Actor

Birthday:

May 25, 1976

Fun Fact:

Murphy attended a Catholic school, where he usually got in trouble.
Cillian Murphy is an Irish actor who made his professional debut in the 1996 play "Disco Pigs," a role he would reprise in the 2001 screen adaptation. His early prominent film credits include "28 Days Later," "Intermission," "Red Eye," and "The Wind That Shakes the Barley." In 2005, he played a transgender Irish woman in "Breakfast on Pluto," which earned him a Golden Globe nomination. That same year, Murphy started working with filmmaker Christopher Nolan, playing Dr. Johnathan Crane in "The Dark Knight Trilogy," "Inception," and "Dunkirk." In 2023, he played the lead role of J. Robert Oppenheimer in the film "Oppenheimer."
Murphy also gained prominence as Tommy Shelby in the drama series "Peaky Blinders" and for starring in the horror film "A Quiet Place Part II." In 2011, Murphy won the Irish Times Theatre Award For Best Actor and Drama Desk Award for Outstanding Solo Performance for the one-person play "Misterman." In 2020, The Irish Times named Murphy as one of the greatest Irish film actors. Murphy was born in 1976 in Douglas, Cork. His mother taught French, while his father worked for the Department of Education.
He was raised in Ballintemple, Cork, with his younger brother and two younger sisters. When he was 10, he started writing and performing songs. Murphy attended the Catholic secondary school Presentation Brothers College. Not keen on sports, a significant part of the school's curriculum, he found that creative pursuits were neglected at the school. Murphy got his first taste of performing in school, where he participated in a drama module, later describing the experience as a "huge high" and a "fully alive" feeling he set out to chase.
Novelist William Wall, Murphy's English teacher, encouraged him to pursue acting, but he was set on becoming a rock star. In his late teens and early 20s, he sang and played guitar in several bands with his brother. He later said the band specialized in endless guitar solos and wacky lyrics. They were offered an album deal but rejected it because his brother was still in school. Murphy later confessed that he was glad they didn't sign the contract.
Is Cillian Murphy religious?
Murphy was raised in the Catholic faith and attended the Catholic secondary school Presentation Brothers College. He did well academically but often got in trouble, sometimes being suspended. In his fourth year, he decided misbehaving wasn't worth the hassle. When he got older, Murphy became an atheist after researching his role as astronaut and physicist in the 2007 movie "Sunshine."
In an interview where he discussed religion, he said, "My family wasn't particularly religious, but I was taught by a religious order. The Irish school system was almost exclusively controlled by the Catholic Church and still is, to a large degree. And I went to church and got, you know, communion, confirmation and all of that. I have no problem with people having faith," he says. "But I don't like it being imposed."
Back to the Celebrity Faith Database