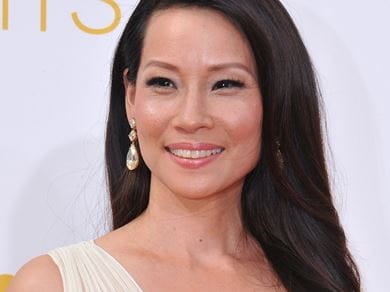 Featureflash Photo Agency / Shutterstock.com
Faith:

Unknown

Career:

Actress

Birthday:

December 02, 1968

Fun Fact:

Liu has studied religions like Kabbalah and Buddhism.
Lucy Liu is an actress who's received numerous awards, including two Screen Actors Guild Awards and a Critics' Choice Television Award. Liu's acting credits include television series like "Ally McBeal" and "Elementary," while she's starred in films like "Charlie's Angels," "Kill Bill: Vol 1," "Kung Fu Panda," and "Shanghai Noon." She's also provided her voice for "Mulan II," "Maya & Miguel," and "Tinker Bell."
Is Lucy Liu religious?
Liu was born in Queens, New York, the youngest of three children. Her mother, Cecelia, was a biochemist, and her father, Tom, was a civil engineer. Liu grew up in a diverse neighborhood, speaking Mandarin at home and studying English when she was five. Regarding her religious beliefs, Liu says she's open to all religions. She says she's studied Kabbalah and Buddhism, her mother's religion. Liu said, "I had friends that were studying Kabbalah. It reminds me of Taoism. It's mind over matter, essentially, and I'm fascinated by that. But I'm also fascinated by Buddhism – my mother's a Buddhist."
Liu believes people's faith and beliefs can help them overcome struggles in their lives, adding, "I think it's unfortunate when people are against something that can bring so much guidance for people."
Back to the Celebrity Faith Database