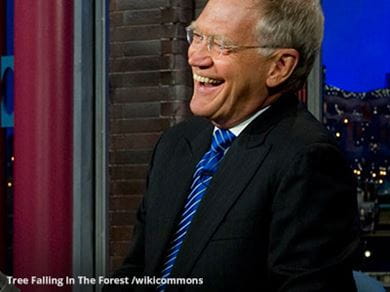 Faith:

Christian - Catholic

Career:

Comedian

Birthday:

April 12, 1947

Fun Faith Fact!:

Letterman was fired from his college campus student-run radio station for disrespecting classical music.
David Letterman is an American late night television talk show host whose show was on air for 33 years, ending in 2015. He hosted 6,028 episodes, surpassing that of the longest serving late night talk show host in American television history. He grew up in Indianapolis, Indiana, not far from the Indianapolis Motor Speedway. When he first got out of college, Letterman was a weatherman for a local news station and was known for his unpredictable humor.

Letterman was given his own morning show in 1980 on NBC but it was eventually cancelled. NBC kept him under contract and gave him a new late night slow in 1982, with the first guest being Bill Murray. In 1992 he left NBC to start his own late-night show on CBS. Letterman retied from CBS in 2014 and Stephen Colbert took over.
Back to the Celebrity Faith Database