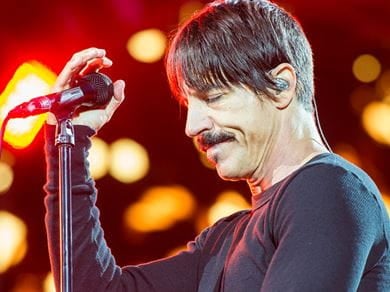 Stefan Brending 2 eight / wikimedia.org
Faith:

Unknown

Career:

Musician

Birthday:

November 01, 1962

Fun Fact:

At the 1992 VMA's Kiedis thanked Satan in his speech and had to later explain to his devout Christian grandmother that it was a joke, and he was not actually a Satanist.
Anthony Kiedis is the lead singer of the Red Hot Chili Peppers. He has fronted the band since its conception in 1983 and was inducted into the Rock and Roll Hall of Fame with his fellow band members in 2012. He briefly attended UCLA but dropped out at the beginning of his second year. Kiedis, Flea, Slovak and Jack Irons worked as the opening act for a local band, and their lineup slowly expanded to become the Red Hot Chili Pepers. Kiedis struggled with drug addiction for most of his life, but has been sober since 2000.
Back to the Celebrity Faith Database