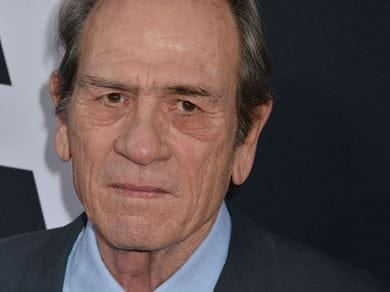 Tsuni USA / Shutterstock.com
Faith:

Unknown

Career:

Actor

Birthday:

September 15, 1946

Fun Fact:

Jones says he's a believer in belief.
Tommy Lee Jones is an actor and director who has received four Academy Award nominations. Jones is best known for his roles in the "Men in Black" film series, "Lonesome Dove," "Batman Forever," "Man of the House," and "Jason Bourne." Jones moved to New York to start his acting career, making his stage debut in "A Patriot For Me." He landed his film debut in 1970's "Love Story," coincidentally playing a Harvard student, where he went to school.
Is Tommy Lee Jones religious?
It's unknown if Jones follows a specific religion. Some outlets say that Jones was raised Jewish. However, he attended a Christian high school and wrote his senior thesis at Harvard on the "Mechanics of Catholicism" in Flannery O'Connor. On the topic of faith, Jones said, "I'm a believer in belief. Faith is something that works – it causes people to do things, it has results. It's an intangible, indefinable, very real thing. And it moves people, sometimes to atrocity. And sometimes to survival."
Back to the Celebrity Faith Database