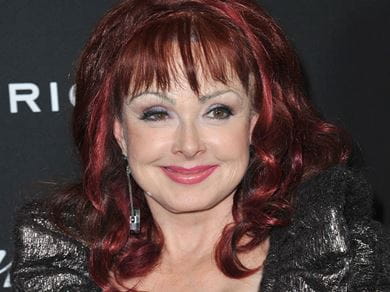 Shutterstock.com
Faith:

Christian

Career:

Musician

Birthday:

January 11, 1946

Date of Death:

April 30, 2022

Accomplishments:

Grammy Winner, Country Music Hall of Fame

Fun Fact:

When asked who her dream guest was for her talk show, Naomi replied, "If I could have one guest, it would definitely be Jesus Christ."
Naomi Judd, mother of Wynona and Ashley Judd, was a country music icon and part of the mother-daughter country music duo The Judds.
Naomi was born in Ashland, Kentucky in 1946. Her first child Christina Ciminella (later Wynonna Judd), was born when she was 18. Her second daughter, film and stage actress Ashley Judd, was later born in 1968. With her daughter Wynonna Judd, Naomi formed the highly successful singing duo known as the Judds. As country music's most famous mother–daughter team, they scored twenty top ten hits (including fifteen number ones) and went undefeated for eight consecutive years at all three major country music awards shows. They won five Grammy Awards and a vast array of other awards and honors. Naomi won a Country Song of the Year Grammy for writing "Love Can Build a Bridge".
After soaring to the top of country music, the duo split in 1991 after doctors diagnosed Naomi with hepatitis C. Wynonna continued making music as a solo artist.
Throughout her life, Judd suffered from depression, anxiety, panic attacks, and suicidal thoughts. She often credited her faith with helping her to cope with her mental health struggles. "I have faith," Naomi Judd said. "I believe in God and I've gotten through all this stuff because of those three things: my faith, my hope, and my belief in an eternal God."
In 2005, she transitioned to talk show host with the launch of "Naomi's New Morning" where she sat down with guests to share inspirational stories about faith. During an interview with Beliefnet, Naomi was asked who her dream guest was for the show. "If I could have one guest, it would definitely be Jesus Christ," she replied. "God holds my world together. It's as simple as that."
Naomi Judd died in April 2022, one day before she was to be inducted into the Country Music Hall of Fame. She was 76. Her daughters, Wynonna Judd and Ashley Judd, shared a statement confirming her death. "Today we sisters experienced a tragedy. We lost our beautiful mother to the disease of mental illness," the statement said. "We are shattered. We are navigating profound grief and know that as we loved her, she was loved by her public. We are in unknown territory."
Back to the Celebrity Faith Database