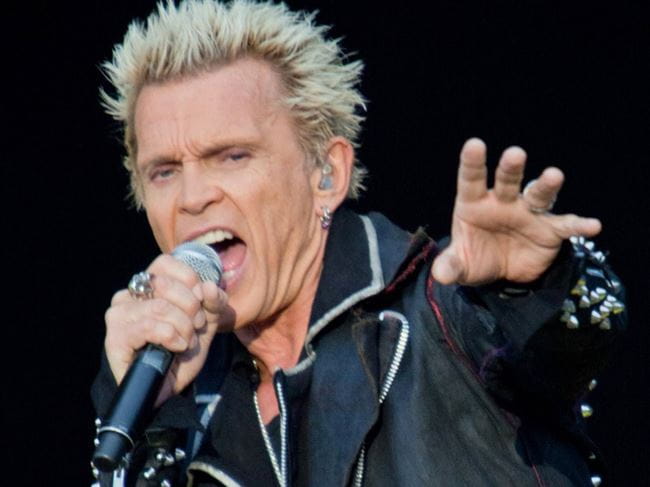 Faith:

Christian

Career:

Musician

Birthday:

November 30, 1955

Fun Faith Fact!:

Billy was asked to leave the Boy Scouts in Goring after getting caught kissing a girl
Born in Middlesex England as William Michael Albert Broad, Billy Idol enjoyed a fairly normal childhood. His family regularly attended church, and he was a very bright student. Distractions proved too great, however, and he failed his entrance exams when he initially applied to a university. Eventually he passed, and studied philosophy.

After moving to the United States and taking up residence in Los Angeles, he worked with a new band and appeared in an all staged version of The Who's Tommy. After the performance finished, "Billy Idol" was born from a newly-launched singing career, and in 1993, Cyberpunk made its debut. Soon after, he traded platinum spikes for dreadlocks.
Back to the Celebrity Faith Database