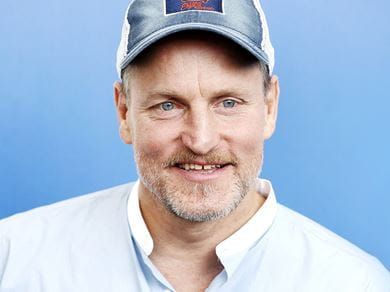 Andrea Raffin / Shutterstock.com
Faith:

Christianity

Career:

Actor

Birthday:

July 23, 1961

Fun Fact:

Harrelson performed his first sermon at 17 years old.
Woody Harrelson is an actor and playwright, earning numerous awards throughout his career. Harrelson got his big break as bartender Woody Boyd on "Cheers" from 1985 to 1993. That role led him to win a Primetime Emmy Award with five other nominations. Harrelson also received three Academy Award nominations for "The People vs. Larry Flynt," "The Messenger," and "Three Billboards Outside Ebbing, Missouri." He also received an Emmy nomination for his role in the crime anthology series "True Detective."
Is Woody Harrelson religious?
Harrelson's mother raised him as a Presbyterian with his siblings. His father wasn't in the picture due to his life sentence in jail for killing a federal judge. On his religious upbringing, Harrelson told GQ, "I was very religious growing up. My mom still is. We went to church all the time, went to Bible study; we even did Bible study at my house. I went to a Presbyterian college, you know, I was in....all the way, and so I remember doing my first sermon when I was 17, I was in high school. It wasn't a full twenty-five-minute sermon, but for like ten minutes, I got up, and they let me do that, and it was on faith."
In that same interview, Harrelson said that he doesn't consider himself a Christian, saying, "I have a strong spiritual life. I can't say that I have faith that Jesus is my Savior, but I look at Jesus in the same way that I look at, you know, Mohammed. He was giving everyone the goods. So was Gandhi. And to me, I think it's this thing of everyone wanting to make Jesus the Son of God and Jesus the only way to God that is the thing that no longer makes me want to be a Christian."
Back to the Celebrity Faith Database