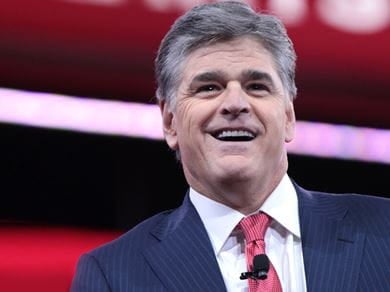 Gage Skidmore Flickr
Faith:

Christian - Catholic

Career:

Public Figure

Birthday:

December 30, 1961

Fun Fact:

Hannity stated that if he were excommunicated by the Catholic Church for supporting contraception, he would join Jerry Falwell's Thomas Road Baptist Church.
Sean Hannity is one of the most famous on-air and on-radio personalities in the nation. He hosts "The Sean Hannity Show," a nationally syndicated talk radio show, as well as "Hannity," a cable news show on Fox News that was originally called "Hannity & Colmes" until Colmes left the network in 2008. Hannity has written three bestselling books and was called one of the most-watched hosts in cable news and most-listened-to hosts in talk radio by Forbes in 2018.
Back to the Celebrity Faith Database