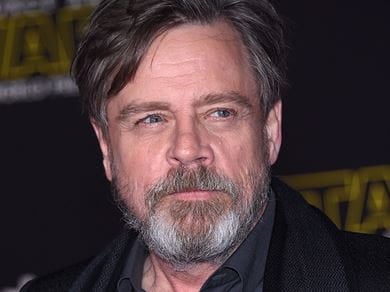 DFree / Shutterstock.com
Faith:

Christian - Catholic

Career:

Actor

Birthday:

September 25, 1951

Accomplishments:

Starwars

Fun Fact:

Growing up, He was raised in a Catholic household.
Mark Richard Hamill is an American actor. He is most known for his iconic role as Luke Skywalker in the "Star Wars" movie franchise. He was won three Saturn Awards for the part. His other film projects include "The Big Red One" and "Corvette Summer."
Although he doesn't often speak about his faith, Hamill is a Roman Catholic. Growing up, He was raised in a Catholic household. His lineage consists of English, Scottish, Irish and Welsh origins.
Mark Hamill was born on September 25, 1951 in Oakland, California. He has six other siblings. Due to his father's navy career, the family moved around the country frequently from New York to California to Japan. After graduating from a foreign high school, his family settled back in America. He went on to major in theater arts and drama at Los Angeles City College.
His first professional acting job was on "The Bill Cosby Show" in 1970. After that he had roles on "The Partridge Family" (1971), "Cannon" (1971) and "Night Gallery" (1972).
Later on, Hamill scored the role of Luke Skywalker in legendary sci-fi film "Star Wars". The iconic movie premiered in 1977 and immediately topped the box office and began a fan movement. The first movie skyrocketed of all the lead actors to major fame. Luke Skywalker was the center of the plot which boosted Hamill's career the most. The film went on to become an incredibly successful franchise that had multiple follow-ups.
With over 250 film role credits, Hamill returned to the Star Wars franchise with the news that he would come back as Luke Skywalker in a new Star Wars trilogy. "Star Wars: The Force Awakens" was released on Dec. 18, 2015 and set new box office records. The movie earned over $530 million worldwide in the first weekend.
Hammill wed Marilou York in 1978. The married couple have three children together: Nathan, Griffin and Chelsea.
Back to the Celebrity Faith Database