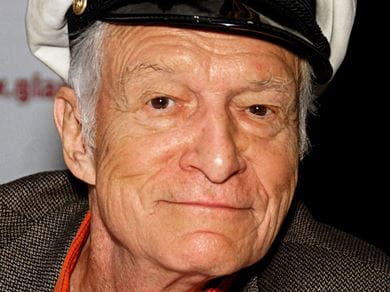 © Glenn Francis, www.PacificProDigital.com
Faith:

Agnostic

Career:

Public Figure

Birthday:

April 09, 1926

Date of Death:

September 27, 2017

Fun Fact:

Hefner urged others to "live this life as if there is no reward in the afterlife."
Hugh Marston Hefner was an American magazine publisher, editor, businessman, and playboy. He was best known as the editor-in-chief and publisher of Playboy magazine, which he founded in 1953. He was also the founder and chief creative officer of Playboy Enterprises, the publishing group that operates the magazine. Hefner was also a political activist and philanthropist in several causes and public issues. He passed away at the age of 91 on September 27th, 2017.
Back to the Celebrity Faith Database