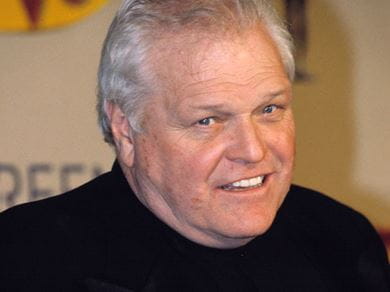 Everett Colection/Shutterstock.com
Faith:

Catholic

Career:

Actor

Birthday:

July 09, 1938

Accomplishments:

tony award, Emmy Nomination, Broadway

Fun Fact:

Brian Dennehy worked as a stockbroker before his career in acting.
Brian Dennehy is an American film, stage, and television actor who has starred in films such as "First Blood," "Silverado," and "Tommy Boy." Originally from Bridgeport, Connecticut, Dennehy was raised in New York where his father was a wire service editor for the Associated Press. Dennehy grew up loving football just as much as he did theater.
The actor attended Columbia University on a football scholarship before his education was interrupted to serve five years in the U.S. Marines. He eventually graduated with a B.A. and history. Dennehy's career in Hollywood spanned five decades and he co-starred in a long list of popular movies, including the science-fiction classic "Cocoon." Some of his earlier films included "Semi-Tough", and "Foul Play."
Dennehy was a versatile stage and screen actor. He became best known for his Tony Award winning performances in "Death of a Salesman" in 1999 and "Long Day's Journey Into Night" in 2003. He has also won a Golden Globe and a SAG award for a TV version of "Death of a Salesman." Dennehy has received six Emmy nominations over the course of his career and was inducted into the American Theater Hall of Fame in 2010.
On Wednesday April 15th, 2020 it was reported that Dennehy passed away from natural causes. The actor is survived by his wife, Jennifer Arnott and their two children. Dennehy also has three daughters from a previous marriage to Judith Scheff.
Back to the Celebrity Faith Database