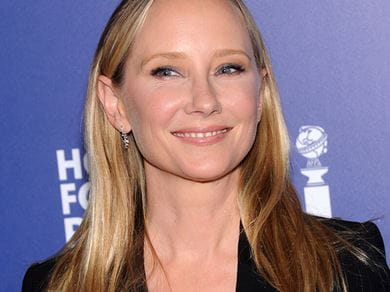 DFree / Shutterstock.com
Faith:

Unknown

Career:

Actress

Birthday:

May 25, 1969

Date of Death:

August 12, 2022

Accomplishments:

Emmy Nominations, Emmy Winner, tony award

Fun Fact:

Heche struggled with mental illness for 31 years to the point of creating an alter ego, "Celestia," who was the daughter of God, half-sister of Jesus Christ and had contact with aliens.
Anne Celeste Heche is an actress, director and screenwriter. She became a mainstream actress after a series of movies in the late 90's including "Donnie Brasco," "Volcano," "Return to Paradise," "Six Days, Seven Nights" and Gus Van Sant's remake of Hitchcock's classic film, "Psycho," in which Heche portrayed Marion Crane. Her career took a significant downturn after a highly publicized lesbian relationship with Ellen DeGeneres though Heche continued to act and earned an Emmy nomination for her role in "Gracie's Choice."
Anne Heche Life and Religion
Not much has been documented about her beliefs, meaning Anne may have not officially belonged to any one church or religion, but it is known that she was brought up in a Christian household. Many assume her to be Christian.
Anne Heche was involved in a horrific car crash on August 5, 2022. She was rescued but in critical condition and later died on August 8,2022. Loved ones of the award-winning actress and mother mourn her loss and say "Today we lost a bright light."
Back to the Celebrity Faith Database